Timeline
The epic story of the greatest miniatures company in the universe
1975 – Our story begins…
Three friends decided to share their hobby with the world, starting up a UK-based mail-order business importing popular fantasy roleplaying and board games. They call their company "Games Workshop" (which only narrowly beat the alternative: "Games Garage").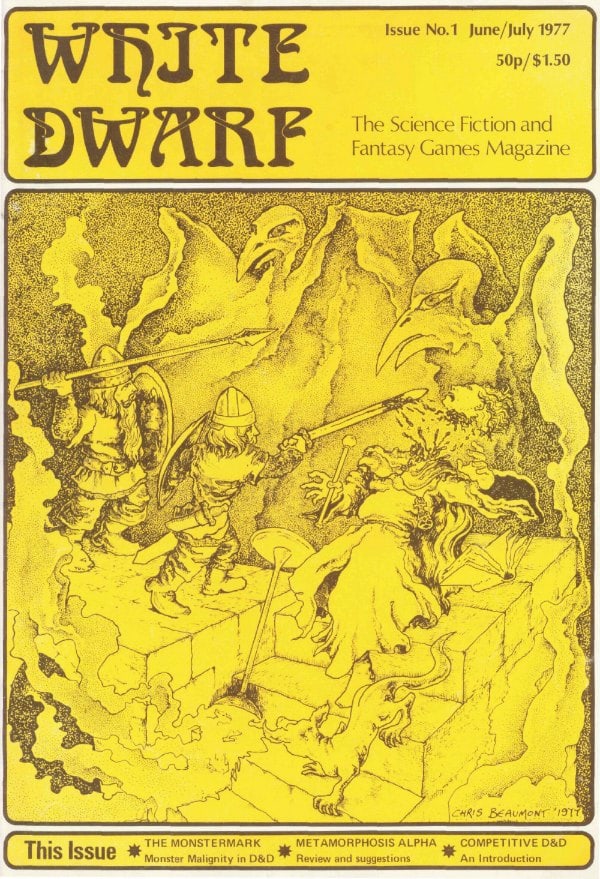 1977 – White Dwarf Founded
It quickly replaced its predecessor 'Owl and Weasel' as the UK's leading magazine for tabletop and roleplaying hobbyists.
1978 – Our first shop opens
On 1 Dalling Road, Hammersmith in London, the first store opened in a chain that would later spread across the world.
1979 – The original Citadel Miniatures
Archetypal characters, as yet without a game of their own, were designed to be used in roleplaying systems or simply collected on their own.
1983 – Warhammer: First Edition
The principles of historical wargaming combined with mythic fantasy – and a new hobby was born.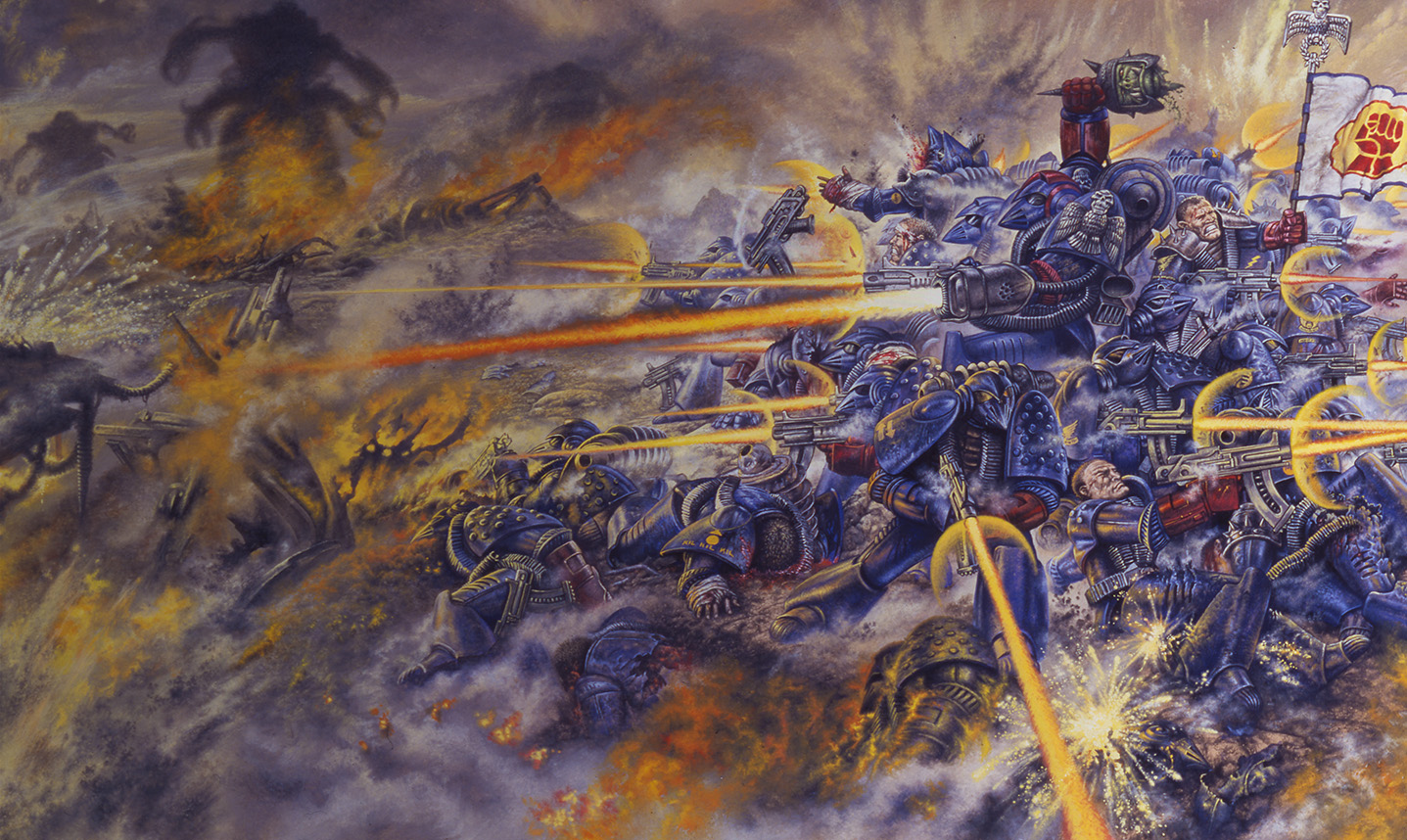 1986 – An iconic new warrior
Citadel produces a range of sci-fi miniatures, amongst them, the armoured form of a crusading galactic hero – the Space Marine.
1987 – The Dark Millennium Dawns
Based on the popularity of the Space Marine, Warhammer 40,000 Rogue Trader launched, and soon became the world's most popular wargame.
1997 – A new home for Warhammer
In need of room to grow, Games Workshop's head office relocated to the heart of England, creating the renowned Warhammer World visitor centre in the process.
1997 – Black Library: The Founding
A publishing arm was created to produce fiction set in the rich worlds of Warhammer, with many series becoming best sellers in their own right.
2001 – The forging of a new fellowship
Thousands of people were introduced to Games Workshop thanks to a new range of Citadel miniatures based on The Lord of the Rings™ film trilogy.
2004: A Dawn of War
Developer Relic was able to bring the universe of Warhammer 40,000 to life in a bestselling RTS computer game, starting a critically acclaimed series that still runs to this day.
2007: War on a new scale
Advances in miniatures design technology began to allow for models previously only dreamed of, such as the huge and iconic Baneblade super-heavy tank, to finally be made real.
2012: A revolution in painting
The Citadel Paint System's easy 4-step process made great painting results accessible to every hobbyist.
2013: Battles in an age of Darkness…
Based on the popularity of the Horus Heresy novel series, Forge World brought the mythic battles from the dawn of the Warhammer 40,000 setting to tabletops for the the first time.
2015: The storm breaks…
A new era dawned as Warhammer fans were first introduced to the rich and evolving setting of the Mortal Realms through Warhammer Age of Sigmar.
2016: The home of Warhammer on the web
Warhammer Community is founded to bring hobbyists from around the world together, providing a central hub for news and articles on every aspect of the Warhammer hobby.
2017: A new crusade
Some incredible miniatures, seismic developments in the lore, and a brand new edition of the game have ensured that 2017 will be remembered as the best year of Warhammer 40,000 so far…